Association of Universities of Asia and the Pacific, AUAP: was formally established with the signing of the Memorandum of Agreement and the holding of the Founding Conference on 28 July 1995 at Suranaree University of Technology (SUT), Nakhon Ratchasima. Thailand.
There were 48 University Presidents, Vice Chancellors and Rectors from 17 Countries who were signatories to the Consitution. Prof. Dr. Wichit Srisa-an, SUT Rector was unanimously elected as AUAP Founding President.
สมาคมมหาวิทยาลัยแห่งเอเชียและแปซิฟิก (Association of Universities of Asia and the Pacific, AUAP)   มีวัตถุประสงค์หลักเป็นหน่วยงานกลางความร่วมมือทางวิชาการแก่มหาวิทยาลัยสมาชิก ในด้านการแลกเปลี่ยนความรู้และพัฒนาทรัพยากรมนุษย์ เพื่อตอบสนองความต้องการด้านการศึกษาแก่ชุมชน มหาวิทยาลัยเทคโนโลยีสุรนีเป็นสถานที่ตั้งของสำนักงานเลขาธิการของสมาคมและอธิการบดี ศาสตราจารย์ ดร. วิจิตร  ศรีสอ้าน อธิการบดีเป็นนายกสมาคมคนแรกในปีการในปีการศึกษา 2539  รายละเอียดกิจกรรม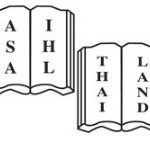 The Association of Southeast Asian Institutions of Higher Learning (ASAIHL) : Founded in 1956, ASAIHL now has more than 180 member institutions, including SUT. Its purpose is to assist member institutions to strengthen themselves through mutual self help and to achieve international distinction in teaching, research and public service. In so doing, the institutions contribute strength to their respective nations and to the entire region.
สมาคมสถาบันอุดมศึกษาแห่งภูมิภาคเอเชียตะวันออกเฉียงใต้  เป็นองค์กรที่ก่อตั้งขึ้นอันเป็นผลมาจากการประชุมร่วมของอธิการบดีมหาวิทยาลัยของรัฐ 8 แห่ง ในภูมิภาคเอเชียตะวันออกเฉียงใต้ โดยเน้นภารกิจอันจะนำไปสู่ความเป็นเลิศทางวิชาการในเรื่องการสอน การวิจัย และบริการชุมชน สมาคมทำหน้าที่เป็นศูนย์แลกเปลี่ยนข้อมูลข่าวสารโดยผ่านการประชุม สัมมนา ที่เน้นเรื่องการพัฒนาวิชาการและพัฒนา  มหาวิทยาลัยมหาวิทยาลัยเทคโนโลยีสุรนารีเข้าร่วมเป็นสมาชิกสมาคม ASAIHL ตั้งแต่ปี พ.ศ. 2537  รายละเอียดกิจกรรม
In
ternational Association of Universities, IAU : founded in 1950, is the UNESCO-based worldwide association of higher education institutions. It brings together institutions and organizations from some 120 countries for reflection and action on common concerns and collaborates with various international, regional and national bodies active in higher education.
สมาคมมหาวิทยาลัยระหว่างประเทศ (International Association of Universities, IAU)  เป็นสมาคมทางวิชาการที่ตั้งขึ้นเป็นแหล่งข้อมูลทางวิชาการให้บริการด้านข้อมูลด้านวิชาการแก่หน่วยงานที่เป็นสมาชิก ตลอดจนการแลกเปลี่ยนความร่วมมือทางวิชาการด้านต่าง ๆ แก่สมาชิกขององค์กร  มหาวิทยาลัยเทคโนโลยีสุรนารีเป็นสมาชิกตั้งแต่ปี พ.ศ. 2538 โดย IAU ได้รวบรวมและจัดส่งหนังสือ World list of Universities and Other Institutions of Higher Education ให้แก่ มทส. เพื่อใช้ประโยชน์  รายละเอียดกิจกรรม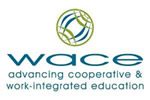 World Association of Cooperative Education is the only international professional organization dedicated to developing, expanding, branding and advocating for cooperative & work-integrated education programs within industry and educational institutions.
World Association of Cooperative Education, WACE  เป็นองค์กรที่ก่อตั้งเพื่อพัฒนาทรัพยากรมนุษย์โดยพัฒนาความสัมพันธ์ระหว่างการศึกษาและการทำงานในรูปแบบของสหกิจศึกษา  ซึ่งเป็นระบบการศึกษาที่เน้นการปฏิบัติงานในสถานประกอบการอย่างมีระบบ โดยจัดให้มีการเรียนในสถานศึกษาร่วมกับการจัดให้นักศึกษาไปปฏิบัติงานจริง ณ สถานประกอบการ งานที่นักศึกษาปฏิบัติจะตรงกับสาขาวิชาของนักศึกษา โดยเน้นการเรียนรู้โดยใช้ประสบการณ์จากการทำงานจริงเป็นหลัก หรือ Work-based Learning มหาวิทยาลัยเทคโนโลยีสุรนารีเน้นให้นักศึกษาได้ทำโครงงานพิเศษ  (Project) ที่มีประโยชน์ต่อสถานประกอบการ เช่น การปรับปรุง รายละเอียดกิจกรรม
ASEAN-European Academic University Network, ASEA-UNINET :  foundations for this network were laid by informal contacts between Innsbruck University and Thai Universities that date back to the late 1970s. Official visits followed, and partnerships were concluded in the 1980s between the University of Innsbruck and Chulalongkorn and Mahidol in Bangkok, the University of Vienna and Chiang Mai, the University of Agricultural Sciences read more

The World Technology Universities Network is a network of global technology universities committed to undertaking cutting-edge, challenge-led research with direct benefits to people and society, and providing education for the next generation of global citizens who will have to respond to the world's 21st century challenges.
Technology universities are at the heart of the 21st century information revolution, with countries worldwide competing aggressively to build knowledge economies.
Economic strength depends on high tech manufacturing and international trade, with a knowledge economy based on high-quality research, and a steady flow of highly-trained graduates.
This has created demand for both the research and the graduates from well-established technology universities like those in the World Technology Universities Network.The Network launched at the second World Technology Universities Congress on 31 August 2017.  more information about WTUN

Asia Technological University Network (ATU-Net) is a strategic international alliance of which Universiti Teknologi Malaysia (UTM) is the Chair. It was established on 9th August 2016 during the 8th University Presidents Forum at Universiti Teknologi Malaysia (UTM), Johor Bahru, Malaysia, with the purpose of connecting technology-focused institutions of higher learning in Asia. Its mission is to support member universities in achieving world-class quality of education and research in engineering and technology through strategic international alliance.  http://atunet.org/

As the Southeast Asian region has been facing critical challenges in their economic, societal, and political sectors, there has been a need to gather experts and educators to exchange ideas and face shared challenges. The excellence of universities is an important key to enhance a nation's competitiveness. Therefore, President Chiang Kao of the National Cheng Kung University (NCKU), Taiwan, together with the Presidents of prestigious universities of Southeast Asian countries initiated the "Presidents' Forum of Southeast Asia and Taiwan Universities" (abbreviated as SATU Presidents' Forum) in the year 2003. This forum provides a venue for academics to share their valuable experiences to improve higher education and international cooperation in the region. The International Secretariat of the SATU Presidents' Forum, which includes the two subsections named Academic Exchange Subcommittee and Industry Academia Collaboration Subcommitte, has been established at NCKU to coordinate and to promote the related activities.