Welcome to CIA
SUT Co-hosts the IAU Conference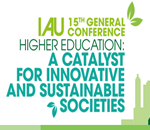 Towards Innovation and Sustainable Societies SUT Co-hosts the IAU Conference to Mark the Centenary Celebration of the University System in Thailand.
In celebration of the 100th anniversary of higher education system in Thailand next year, an alliance of 4 universities in Thailand; namely, Chulalongkorn University, Suranaree University of Technology, Siam University, and Asian Institute of Technology, invited the International Association of Universities (IAU) 15th General Con
ference to Thailand. Under the theme 'Higher Education: A Catalyst for Innovative and Sustainable Societies, this 4-day conference started on Sunday, November 13th, 2016 with the inaugural ceremony which was graciously presided over by Her Royal Highness Princess Maha Chakri Sirindhorn at the Main Auditorium, Chulalongkorn University, the first university in the Kingdom of Thailand. read more
Ernst Mach-Grants – ASEA-UNINET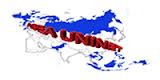 Ernst Mach-Grants – ASEA-UNINET (formerly known as Technology Grants South-East Asia)
ASEA-UNINET supports the exchange of knowledge between partner universities in the member countries in Europe and South-East Asia (Indonesia, Philippines, Thailand and Vietnam). The main activity of the network is the organization and financial support of the exchange of scientists and postgraduates and the transfer of knowledge associated with this. Deadline : Next closing date for the submission of applications: 31.03.2017 read more
License sticker
SUT International Students, Please aware, if you use car or motorcycle in SUT campus you must have the license sticker. To issue the sticker please contact SUT security office at SUT Gate 1 (on the Market side)
Please prepare required documents
1. Driving Licence
2. Car or motorcycle registration booklet
3. Student ID
SUT pool van to Bangkok
SUT international students, from now on we will book a seat for SUT pool van to Bangkok by online system via this link. Please keep us will the result by yourself after you finish the reservation.
Thank you and please study about the regulation carefully. Registation
ANNOUNCEMENT THE RECEIPIENTS OF THE SUT-PH.D. SCHOLARSHIP PROGRAM FOR ASEAN, 2016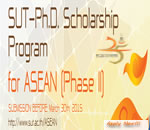 The selection process of the SUT-Ph.D Scholarship Program for ASEAN for the year 2016 has now been completed and approved by the University. The list of successful applicants :::click::::