Welcome to CIA
SUT Signed MoU with Universitas Brawijaya
On Monday, August 7th, 2017, Associate Professor Dr. Weerapong Pairsuwan, the Rector of Suranaree University of Technology chaired the Signing Ceremony between the Suranaree University of Technology and Universitas Brawijaya from Indonesia, led by Professor Dr. Ir. Mohammad Bisri, the Rector of Universitas Brawijaya, together with Dr. Mochammad Sasmito Djati, Ms Vice Rector for Planning and Cooperation Professor Fatchiyah, Ph.D. Director of Biosains Institute (Person in charge for UB_SUT Collaboration Dr. Ir. Veronica Magareta Ani Nurgiartiningsih, M.Sc. Manager Development of International Partnership, ::: Read more ::: Photos :::
The delegation from Kaili University visited SUT
On Tuesday, June20th, 2017, Professor Dr.Prasart Suebka, The Rector chaired the welcome dinner between the SUT administrators; Prof. Sukij Panpimanmas ,MD., Dean of the Institute of Medicine, Assoc. Prof.Flt. Lt. Dr.Kontorn Chamniprasart, Dean of the Institute of Engineering and Dr. Dr. Sirinthorn Seepho, Assistant Rector for International Affairs and the delegation of Kaili University from People's Republic of China, led by Professor Jiang Xiaogu, Vice President together withProfessor Chen Hongbo, Library Director Professor Liu Yulin, Logistics Division Vice Director andProfessor Wang Yang, School of Foreign Languages Interpreter/Liaison personto Suranaree University of Technology. :::: read more:::::
DAAD Scholarship 2018/2019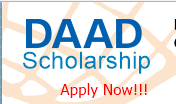 DAAD Scholarships 2018-2019 Funded by the federal Foreign Office of the Federal Republic of Germany
The German Academic Exchange Service (DAAD) offers scholarships for post-graduate studies and researc to Thai nationals for the academic year 2018/2019. Applicants should be academic staff membrs of universities or research instituts. ::: read more :::
Guangdong University of Petrochemical Technology visit to SUT.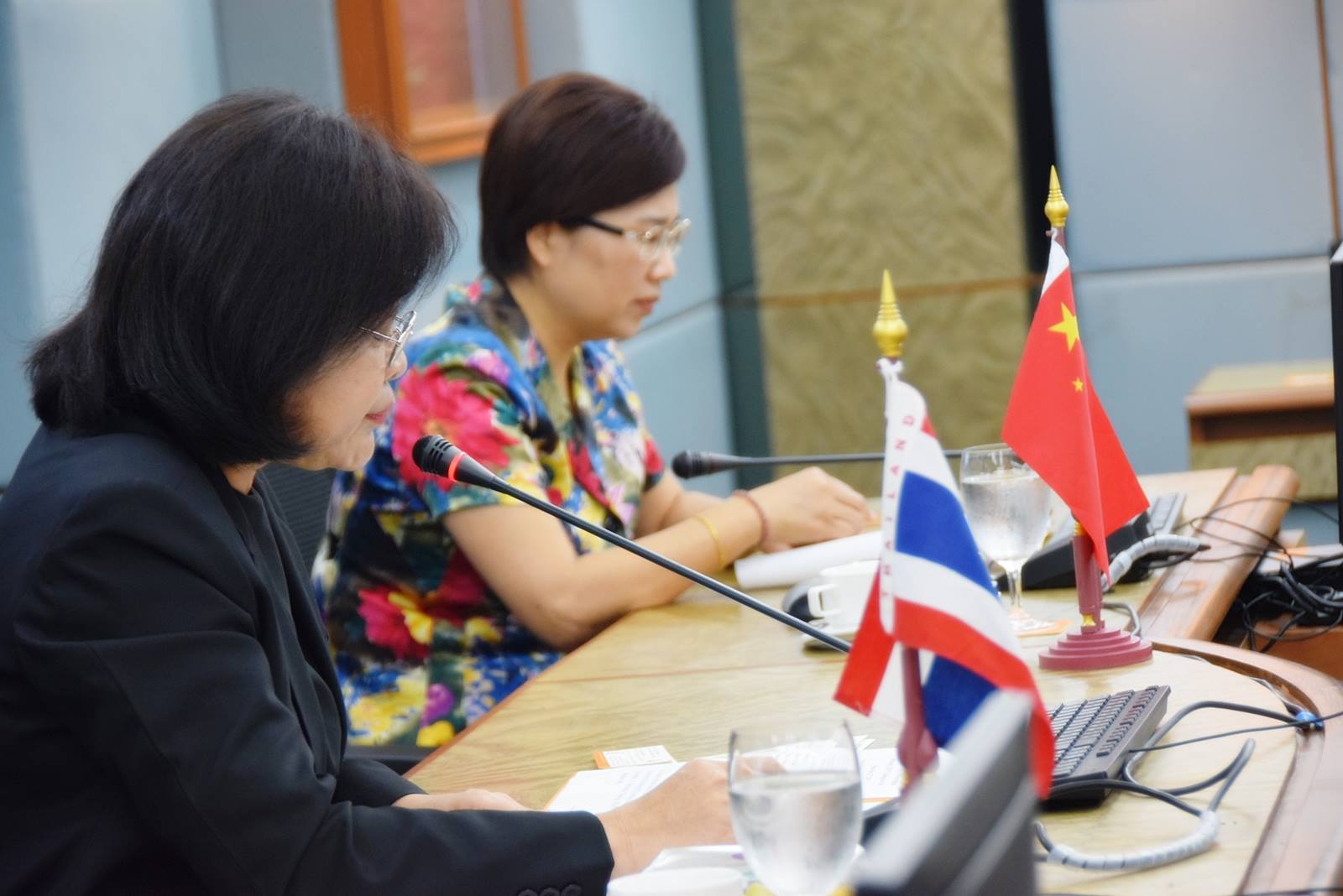 On Monday, May 22nd, 2017, Dr. Guntima SIrijeerachai, Vice Rector for University-Community Organization Engagementchaired the welcome meeting between the SUT administrators and the delegation of Guangdong University of Petrochemical Technology (GDUPT) from People's Republic of China, led by Professor Li Hua, Deputy Secretary of the Party Committee, together with Professor Wu Wenxian, Director of Students Affairs Office, Professor Liu Quanwen, Dean of School of Petroleum Engineering, Professor Wen Yaqing, Dean of School of Economics and Management, Professor Wei Jianhua, Vice Dean of School of Foreign Languages, andProfessor Zhang Changming Director of International Office to Suranaree University of Technology. The two sides discussed further collaboration in student exchange, dual degree and academic issues and planned to draft the memorandum of understating at a later time. On this occasion, GDUPT delegation gave a visit to the Synchrotron Light Research (Public Organization), the Center for Scientific and Technological Equipment 4, 5, 10, the Center for Library Resources and Educational Media, Foreign Languages Resource Unit and Sport and Health Center. ::: readmore ::::
Student Exchange Program with Akita University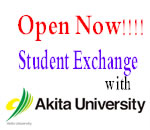 Student Exchange Program Fall Intake 2017 at Akita University starting in October 2017 tuition and fees will be waived at Akita University. The application deadline is May 17, 2017. If Japanese language ability of applying students is ranging from Beginner to Low-Intermediate (N4-N5*), we recommend them to join RV Program or General Program.
*Japanese Language Proficiency Test
*Please note that JASSO scholarship for Fall 2017 is NOT available.